Stock of 1000M² catering appliance and equipment for professional kitchen.
StockResto delivers to you all over France, Europe and World.

Nous stockons plusieurs ensembles d'équipement de cuisine professionnelle,
dans notre hall de stockage, un éventail multi stocks complet en équipement pour restaurants et hôtellerie en provenance directe d'usine ou de nos entrepôts.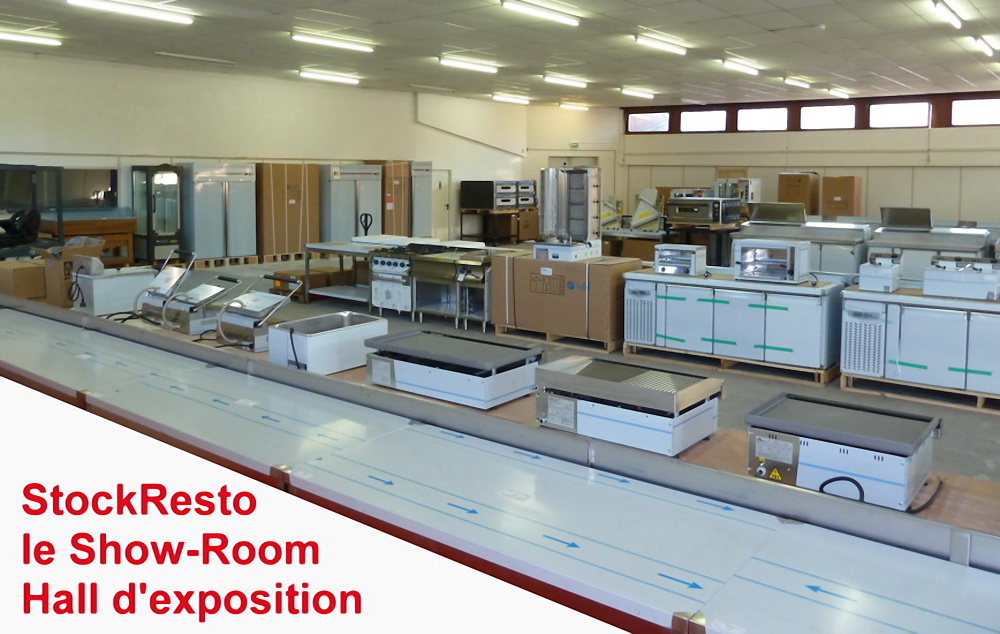 Tout le matériel de restauration pour cuisine professionnelle.
StockResto est situé dans la ZI Hoerdt à 10 km au Nord de Strasbourg, le retrait sur place est possible après avoir passé votre commande via notre boutique en ligne 
Nous sommes disponibles du lundi au vendredi de 08:30 à 12:00 et de 13:30 à 17:30, vous pouvez prendre rendez-vous en dehors des heures d'ouvertures,
par exemple entre 12:00 et 13:30, ou même le samedi, pour cela il vous suffit de prendre RDV en nous téléphonant au 03 88 75 55 55.
Pour toutes urgences, nous assurons une permanence téléphonique de 8:30 à 18:00 7/7 jours.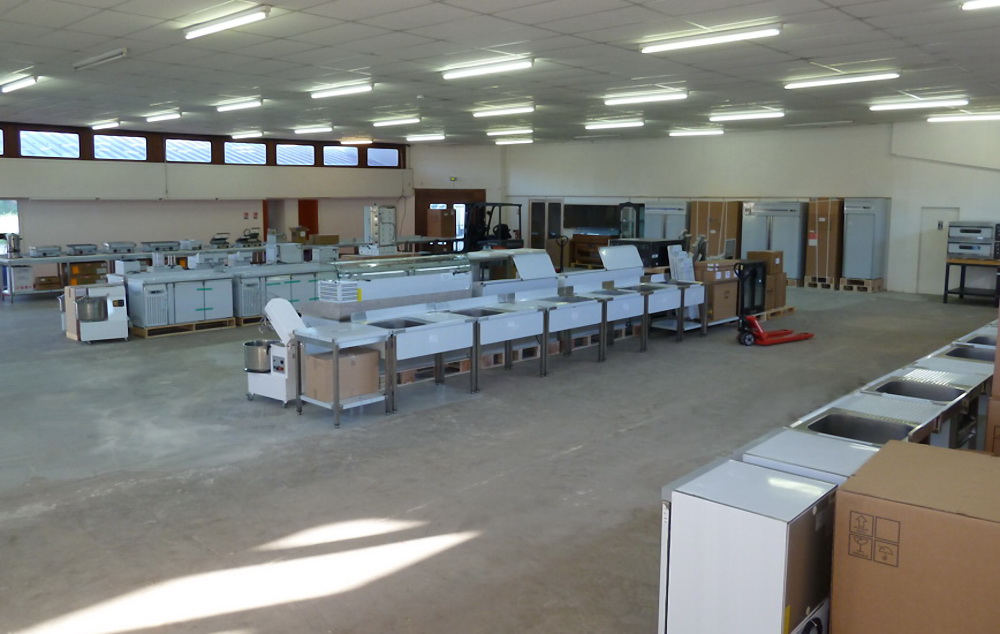 Adresse de StockResto
Tél : 03 88 75 55 55 (Strasbourg) - 00 333 88 75 55 55 (International)